Safety First
We've always been committed to providing a safe environment for everyone to enjoy a natural masterpiece.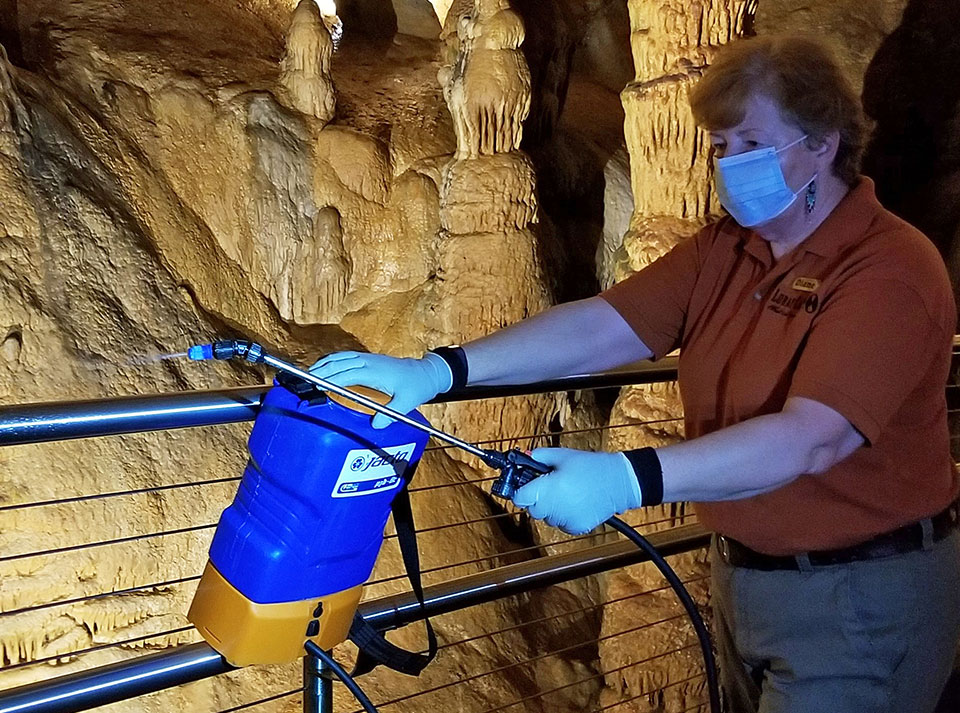 Today is no different. As Virginia, and the rest of the country, begin to reopen, we've put new safety measures in place to do just the same. So, before you visit Luray Caverns, here's what you should know.
Enhanced cleaning and sanitization protocols have been implemented. Area attendants will oversee hourly procedures and attention as-needed for all high-touch surfaces.
 
We've implemented a six-foot physical distancing policy.
 
Hosts will monitor distancing and direct visitors to available Ticketing Desks.
 
All Luray Caverns employees are required to wear protective face coverings, as well as all visitors in Virginia.
 
Plexiglass barriers have been installed in point of sale areas where six-foot distancing is not feasible.
Frequent self-guided entrance into the Caverns. 
Hospital grade sprays are being used in the caverns to disinfect handrails and waste containers.
 
Hand-sanitizing stations are located throughout the properties.
 
All Luray Caverns employees will undergo a health screening upon reporting for work.
 
Employee training to reinforce control measures for prevention and response required to any illness.