Welcome to the 66TH Page Valley Fair!
Beat the heat and the summer doldrums at this year's Page Valley Fair.
For one week in August, the beautiful valley between the Blue Ridge and Massanutten will be filled with amusement rides, contests, food and fun for the whole family. Contests include a lawn mower race and food pantry bingo on Sunday, a karaoke show-down starting Monday with a winner's round on Friday, and even a truck/tractor pull on Tuesday.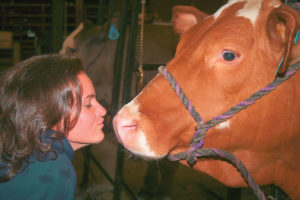 The competition will be friendly and the entertainment endless, featuring performances by several live bands each night, all leading up to the Twisted K Ranch Rodeo at the end of the week. Plan a day or two, or take the whole week to ride the rides and enjoy the shows with your family at the Page Valley Fair.
For more information and a full schedule visit pagevalleyfair.org.​