There is a place in Virginia where spring-like temperatures prevail year-round.
Beneath the northern Shenandoah Valley floor, Luray Caverns, a U.S. Registered Natural Landmark, maintains a constant 54 degrees Fahrenheit every day. Half a million people annually pass through the Caverns. On their trek, they enjoy the pleasant climate. They're also awed by the splendor of these massive underground chambers laden with ancient stone formations in spectacular natural colors.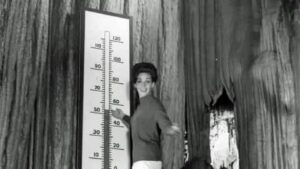 However, the weather above ground does change.  The summer may be quite humid in the Shenandoah Valley.  But embraced by the Blue Ridge and Massanutten Mountains and graced by the fabled Shenandoah River, this National Park holds a unique appeal even in the summer doldrums.  Located 90 minutes southwest of Washington, D.C. and open daily, Luray Caverns has provided a welcome reprieve to millions throughout all seasons since its discovery in 1878.