Join us on Sunday, September 12 for the Luray Half Marathon and 5k.
This Half Marathon (13.1 mile) run and 5K (3.1 mile) run will start and end in downtown Luray, Virginia starting at 8 A.M.
The course, designed by local runners for runners, promises to deliver a landscape in favor of both the beginner and experienced runner.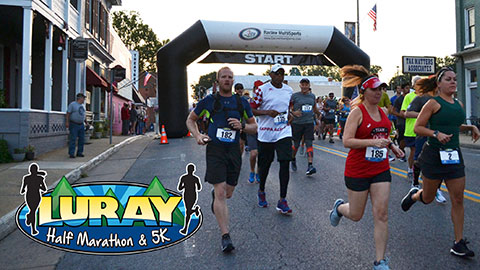 The half marathon course features a fully paved surface from start to finish (no grass, no gravel, no off road) with rolling hills and a fast final six miles to the finish. It will include individual and two-person relay divisions, with the two-person relay team averaging about a 10K per person. The 5K will start and finish at the same location as the half marathon.
There will be an after-party immediately following at Hawksbill Brewing Co., conveniently located at the race finish. The Luray area delivers a great weekend getaway with its small-town charm, incredible views of the Shenandoah mountains, fun dining experiences, a local brewery and wine shop, and great activities for the entire family to enjoy.
For more information visit: https://racinemultisports.com/lhm/